Posted by Stephen Bauman on Tue Jun 30 07:51:04 2020, in response to Re: REAL Police Reform, posted by Jeff Rosen on Mon Jun 29 18:42:59 2020.

police brutality is a horrific normality

What metric should one use to prove or disprove that assertion?

One measure should be the number of people killed by police. This graph shows the degree to which people are killed by police for several countries.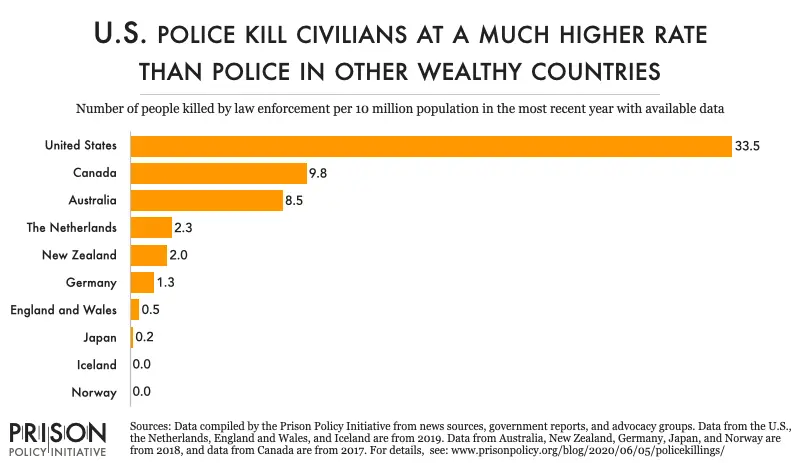 how/why police in other countries are not armed.

The "why" was stated in the linked article:

Richard Hill, history professor at Victoria University of Wellington in New Zealand, explains that New Zealand police were disarmed for routine work in 1886, following the principle of the British police that: "Constables are placed in authority to protect, not to oppress, the public." For officers to carry guns would not just be unnecessary, he says, "but also antithetical to the values of civil society."