Posted by FYBklyn1959 on Wed Aug 22 17:15:26 2007

First of a series I will post whenever I get the opportunity.

We start off in Chicago: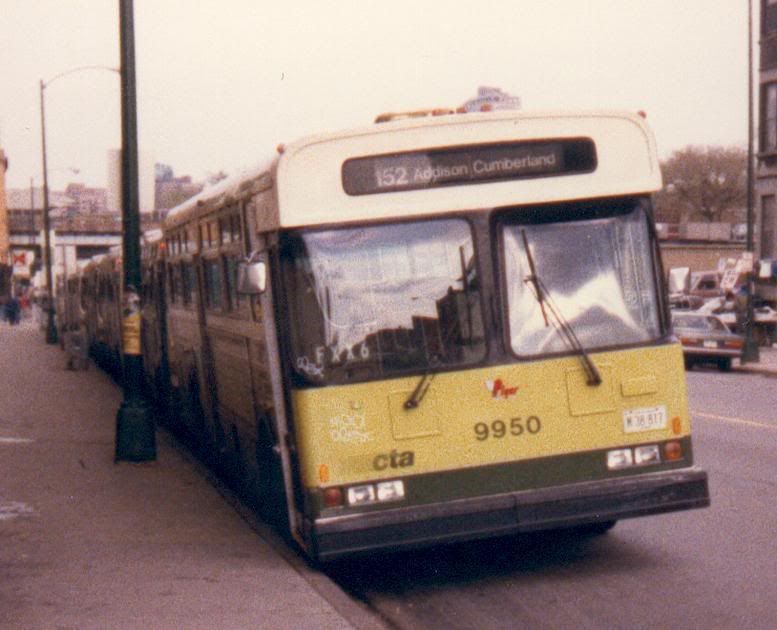 Both taken on my 27th birthday by Wrigley Field. I was in Chicago for the weekend and managed to take in a game at "the friendly confines" before flying back to L. A. (Cubs were playing the Pittsburgh Pirates, I had to leave in the 6th to get out to O'Hare, the game eventually went into extra innings and had to be suspended due to darkness (this was back before Dumbya messed with the Daylight Savings Time implementation, so the sun set around 6 PM or so). My flight didn't leave until around 8, and just before I boarded, I heard the Pirates flight being called!) I forget who won when the game was resumed later that year.




This was taken in June of 1995, from the window of the Holiday Inn O'Hare along River Road. Sorry for the quality. Obviously a 40-foot Orion I, no idea of the number or route. I would eventually ride one of those from the River Road Blue Line station to the hotel, after riding the Blue Line from O' hare to River Road (decided to drop the rental car off one day early, since the HI had a shuttle to the airport.)

More to come...