Posted by FYBklyn1959 on Sat Oct 13 15:43:50 2007, in response to Re: Kicking it old school--bus pics from the 80s and 90s, posted by FYBklyn1959 on Sat Oct 13 15:36:33 2007.

This is one of my all-time favorite Muni pics:




Nothing bus Fishbowls!! :) Taken during my first SF visit, August 1988, at Kirkland Division. I was staying in the Sheraton at Fishermans Wharf, which is right across the street from Kirkland to the west. My room was on the east side, so I had a bird's-eye view of the yard.




Another one of my favorites, rebuilt 1969 GMC T6H-5307 3574 at the Golden Gate visitor's center parking lot, with the GG in the background. This was also from that 8/88 visit.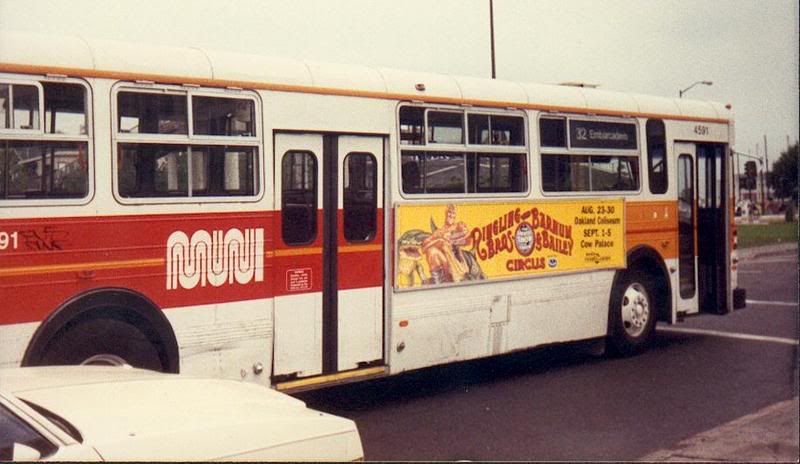 Yet another pic from 8/88, 1984 Flyer D902 4591 in the Fisherman's Wharf area. The 4500/4600s were my favorite Muni buses, they had LOUD DDEC 6V92 engines. Also, they had these cool 2-tone outside audible turn signals, when the right turn signal was activated, you'd hear them. The newer buses have them also, but they don't sound as good. Alas, the 4500/4600s have been out of service for awhile, and with the impending retirement of the 1988 & 1988 D40HFs, they may not even be around as training buses :( Maybe the Pacific Bus Museum, or a private collector will save one (or maybe Muni themselves).