Posted by kp5308 on Thu Jan 13 22:32:16 2022

We start at Springfield Rd on the Media Line:



Coming and going near Primos on the Regional Rail line to Media/Elwyn:



Going up & down the hill near the Penn St. stop on the line to Sharon Hill:



Darby shots....Route 11 terminal: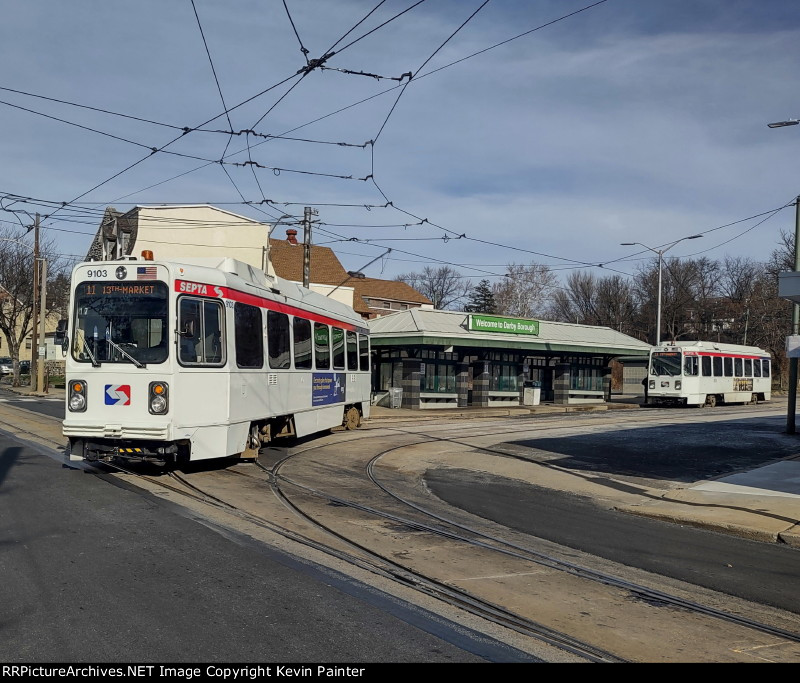 Fifteen minutes at the CSX crossing for 2 freights:


1 GE up front and 1 DPU about 2/3 back:



Then 2 up front and none on the rear head in the opposite direction (south by compass):



Looks like the Tropicana empties no longer return to Florida as one movement:



The motorman get a wave from the school crossing guard as the 41 year old Kawasaki slowly crosses the ex-Baltimore and Ohio "Royal Blue" line:



Drexel Hill Junction on the ex-Red Arrow:



Route 100 action at Township Line Road, 1-1/2 miles from 69th St Terminal:



Major work on the entire station campus is on going. It is about 1:30 and it is kind of odd that no one is working here:



And two miles from 69th St. are the bucolic Penfield shelters where this 2 car train make a double stop:



Last stop is a tied down NS MT hopper train at Stowe PA. The entire consist is bound for the Haines & Kibblehouse quarry at Birdsboro:



AND I visited all of my Delaware County customers scheduled for this trip!