Posted by Dave on Tue May 22 01:55:49 2012

Gold Dredge No. 8 in Fairbanks extracted millions of ounces of gold from the frozen Alaskan ground. The tour starts with a ride to the dredge site on a replica of the Tanana Valley Railroad, which served mining communities north of Fairbanks in the early 20th century. To get to the train depot, you walk under the TransAlaska oil pipeline and see informational displays about the pipeline system: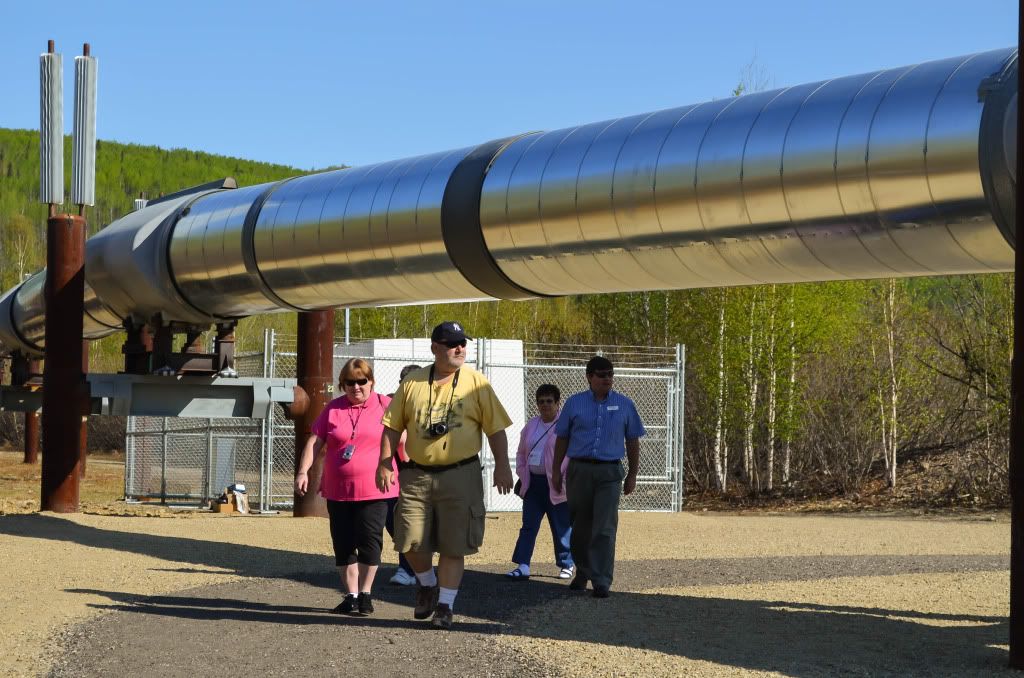 On the train, conductors and commentators host a discussion about the history of Alaska mining. The train takes you to the dredge, where you see how these contraptions sifted gold from the soil. You get a crash course in gold mining, then try your hand at gold panning.

You pick up the train at the entrance to the site. The TVRR uses two small steam locomotive replicas, one electric powered and the other diesel, each pulling a half-dozen open cars:




Electric engine:




Second train:




Diesel powered:




Ballast gon:




Check out the bobber car at the end of the second train. Note the unusal truck configuration: the last truck looks like a trailing truck, but it's not: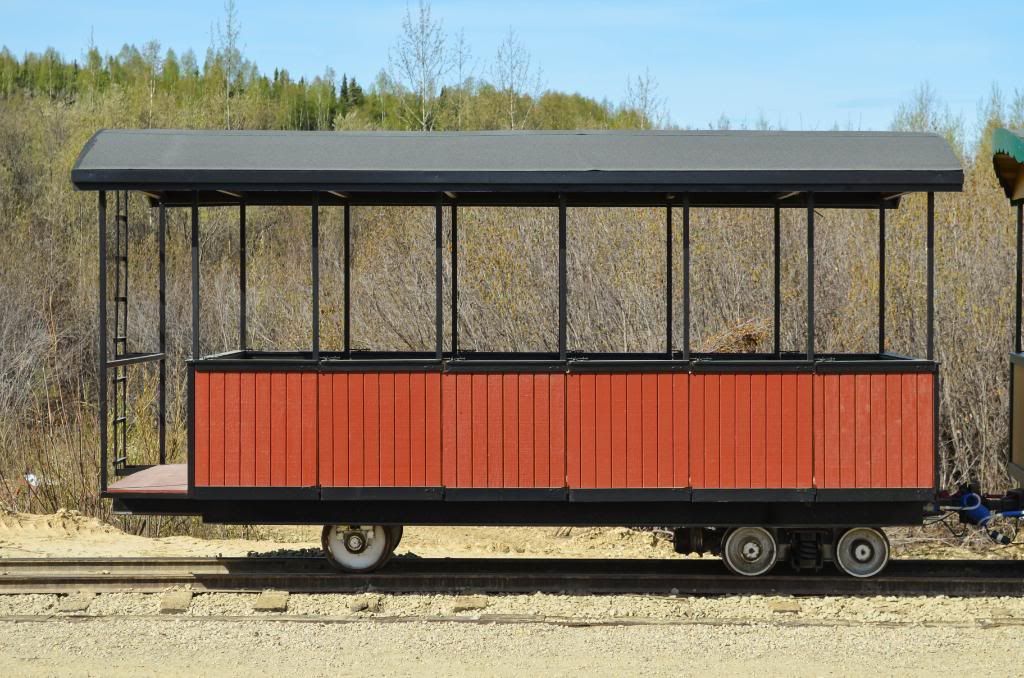 Then on to the dredge:




And finally, a chance to pan for gold. Any gold you find, you get to keep. One woman panned out $64 of flake!




They don't pay you cash, just weigh it for you. You can keep the flake or buy a pendant to put the flake in.

Tomorrow or Wednesday I'll post a Youtube link to some footage I captured while riding the train.