[ Post a New Response | Return to the Index ]

(157606)
Megabus from today
Posted by ctabus on Sun Jul 19 18:21:30 2009

I was down by Union Station in Chicago and stopped to see what was happen ing on Megabus




Three Megabus loading for Minneapolis, Cleveland and Chicago.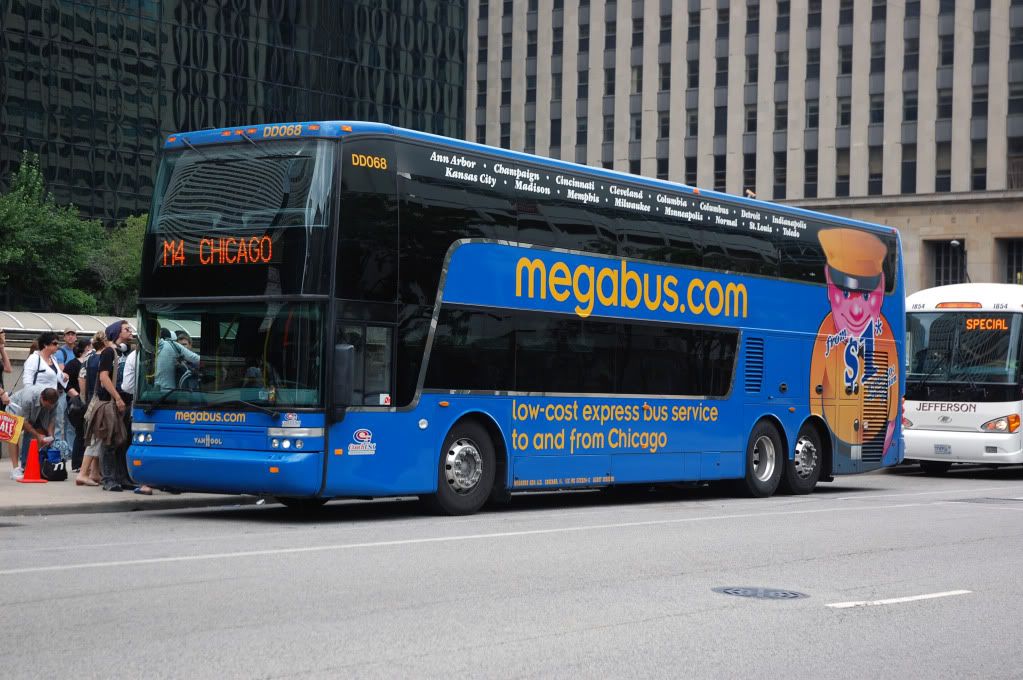 Megabus DD068




Jefferson Lines running as the express section to the Megabus DD going to Milwaukee and Minneapolis.

Mel



(157609)
Re: Megabus from today
Posted by AMoreira81 on Sun Jul 19 18:25:23 2009, in response to Megabus from today, posted by ctabus on Sun Jul 19 18:21:30 2009.

Nice pics---that explains the gap in the Northeast series (DD066 then to DD075).


(157610)
Re: Megabus from today
Posted by ctabus on Sun Jul 19 18:29:26 2009, in response to Re: Megabus from today, posted by AMoreira81 on Sun Jul 19 18:25:23 2009.

Thanks.

The last bus in the first picture is loading for Indianapolis/Cincinnati, not Chicago.

Mel


(157614)
Re: Megabus from today
Posted by Nabinut on Sun Jul 19 19:07:39 2009, in response to Re: Megabus from today, posted by AMoreira81 on Sun Jul 19 18:25:23 2009.


I'm not sure that's true. I have video of DD070 from New York to Baltimore taken in april. Maybe this was a more recent move



[ Return to the Message Index ]